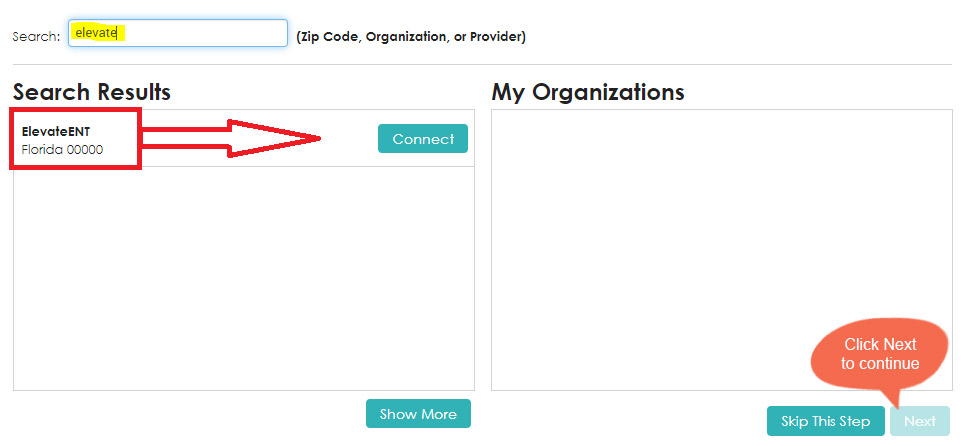 If you need to create an account or log in to your existing portal account, please click the link below.
Request Connections to Healthcare Organizations
Requesting a connection informs your healthcare provider that you would like your medical information to be made available online through FollowMyHealth.
If your healthcare provider is a participant in FollowMyHealth they will display in the search results. Use the search box to locate available connections by entering your zip code, provider, or healthcare organization.
Please note that response times to your connection requests may vary by organization or provider.