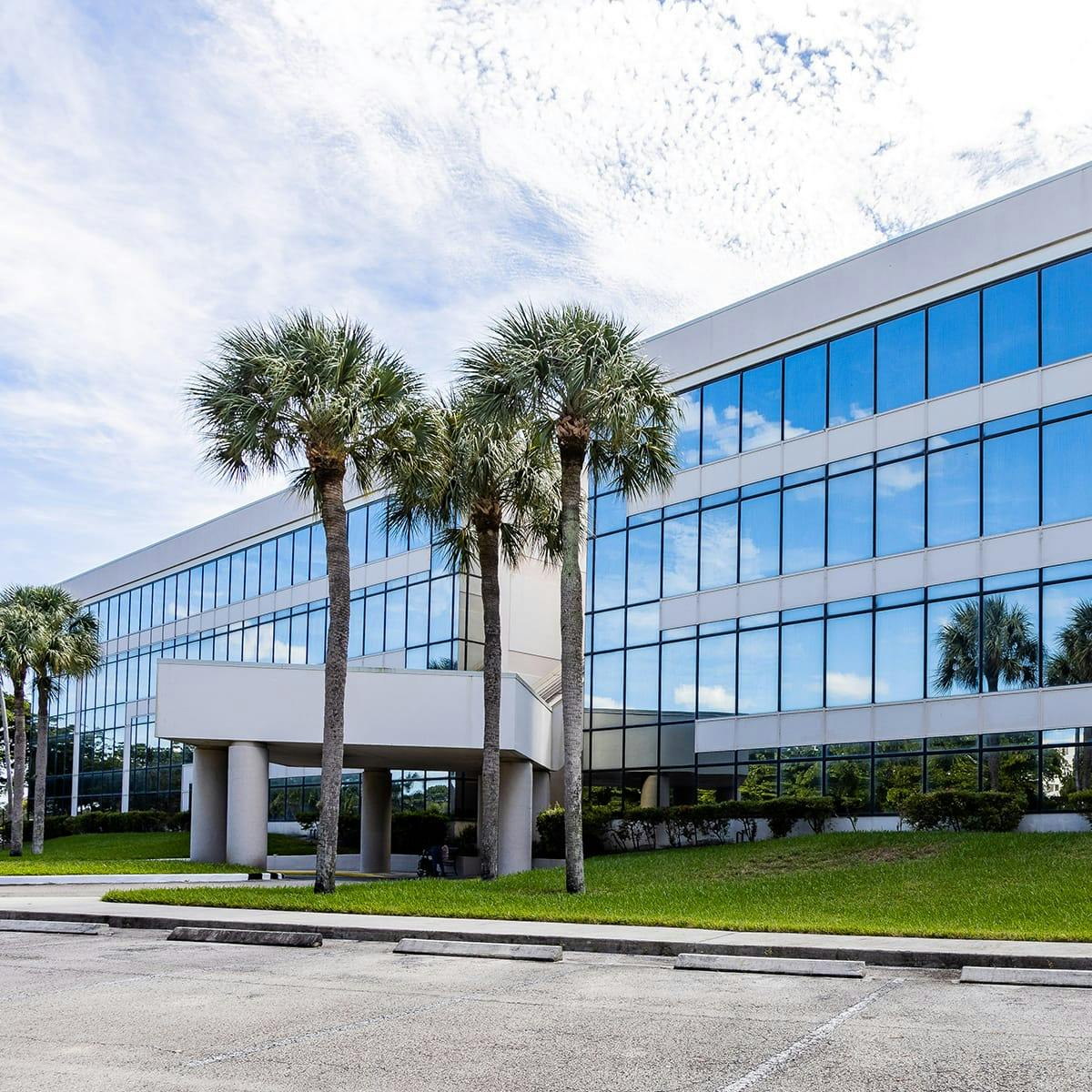 Back to search
5800 Colonial Drive, Margate
Discover our private, boutique, facial plastic surgery practice in Margate, FL. A range of facial plastic surgery procedures, along with customized non-surgical treatments are available. A range of facial procedures can be performed by Dr. Todd Kupferman, a leading facial plastic surgeon. His "less is more" philosophy is the foundation of the beautifully natural outcomes he achieves for his patients.
---
Face
Facial plastic surgery can correct a range of cosmetic issues to enhance your features, treat the signs of aging, or correct damage left after Mohs surgery. These procedures, when performed at South Florida Facial Plastic Surgery, are performed with precision and meticulous techniques to create the most natural-looking outcome.
Facial laxity
Wrinkles
Lines
Aging skin
Uneven skin tone
Sagging brow
Creased brow
Drooping eyelids
Sagging cheeks
Lack of cheek volume
Smaller chin
Reconstruction after Mohs surgery
Neck
Neck surgery can dramatically enhance your look, addressing all the signs of aging to restore a youthful, firm appearance in the neck and jawline. Each neck lift is customized to treat various conditions, whether age-related or cosmetic, to create a more sculpted, youthful, attractive look.
Neck fat
Wrinkles
Lines
Sagging skin
Creases
Vertical neck bands
Jowls
Nose
Nose reshaping surgery is performed to create facial aesthetic appeal. When the nose is out of balance with the other features, it draws attention. Custom nose surgery is performed to resculpt the nose shape to bring greater harmony among your facial features, correct a breathing problem, or fix a failed rhinoplasty.
Large nasal tip
Hanging tip
Bulbous tip
Broken nose
Overly wide or long nostrils
Flat nasal bridge
Hump on bridge
Ear
Ear surgery can be performed on children or adults to treat a range of aesthetic ear conditions. When the ears protrude from the skull, they become noticeable rather than framing the face. Otoplasty, or cosmetic ear surgery, addresses ear shape, appearance, and cases of protruding ears.
Protruding ears
Unusually shaped ears
Shell-shaped ears
Overly large or stretched earlobes
Lips
Lip augmentation creates plump lips that look appealing and natural. This treatment can be performed with meticulously injected dermal fillers or longer-lasting treatments such as soft lip implants or fat transfer. Lip augmentation should create a natural-looking change that subtly but dramatically enhances your look.
Thin lips
Age-related volume loss
Asymmetrical lips
Loss of lip border definition
Unrefined Cupid's bow
Face
Facial plastic surgery, when performed by a specialist, can restore a more youthful appearance by removing excess skin, fat, and tissue, repositioning the tissues or adding volume to cheeks, chin, or temples. The beauty of the outcome will be the direct result of the artistry and experience of your facial plastic surgeon.
Facelift
Neck lift
Brow lift
Eyelid surgery
Chin augmentation
Cheek augmentation
Buccal fat removal
Facial fat transfer
Neck
The neck may be the first area where the signs of aging appear, leading to issues such as a double chin, jowls, lack of definition at the jawline, wrinkles, folds, sagging skin, or vertical neck bands. A neck lift is a custom procedure to create the sculpted, elegant look that is universally recognized as attractive and youthful.
Neck lift
Neck liposuction
Double chin removal
Jawline resculpting
Skin tightening
Ear
Your ears should nicely frame your face without drawing attention by overly protruding from the head. A custom ear surgery (otoplasty) is performed to correct a range of ear conditions, including congenital issues, asymmetrical ears, shell-shaped ears, or overly large or damaged earlobes.
Ear pinning
Congenital ear structure corrections
Ripped or stretched earlobe repair
Asymmetrical ear balancing
Lips
Beautifully formed, plump lips are a sign of youth and beauty. If you have experienced age-related volume loss or were born with thinner lips, a customized lip procedure can dramatically enhance your facial appearance. These procedures must be performed with meticulous care to create a lovely balance that appears natural.
Lip augmentation with dermal fillers
Lip implants
Lip lift
Natural fat transfer
Providers at this location